Block A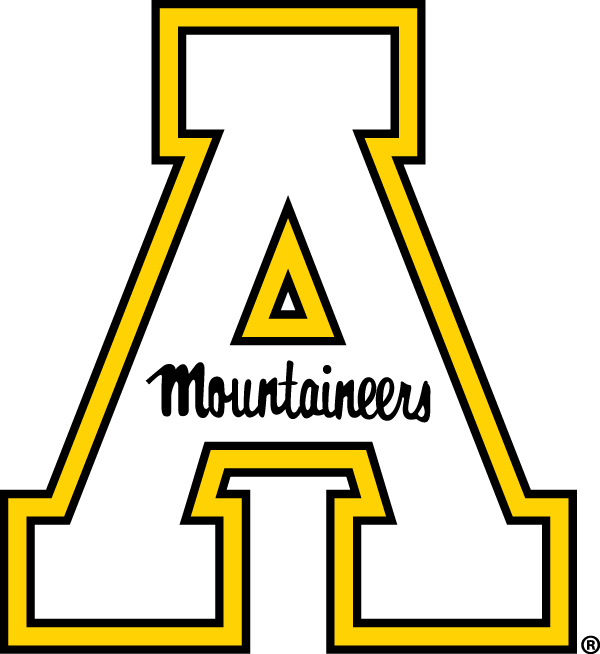 Appalachian's Block A was originally conceived as a sports marker, but it has gained considerable identification status and can be used to describe the university in less formal media when positioned near the words Appalachian State University, Appalachian State or Appalachian.
Block A guidelines
Do 👍
Do use the area of protection. The protected area around the Block A is roughly equal to the triangle height of the inside of the "A".



This area must not be encroached upon by any other text or design elements.
Do keep the Block A legible. If you are unable to read the Mountaineer line of the mark it is too small.
Do apply the ® registered symbol. The Block A is a registered trademark. The ® symbol must be applied when printed on merchandise. It is a best practice to always include the registered symbol.
Do use the Block A for a bolder, more informal look.
Don't 👎
Don't separate the Block A elements. Block A was created as a single unit. No element of the Block A can be separated and used as a single graphic.
Don't recreate the Block A. The Block A mark must be reproduced from official artwork. You can't change the typeface, any element proportions, or colors. Since the Mountaineers letterforms were created specially for the university, there is no matching typeface.
Don't change the Block A's aspect ratio. Maintain the aspect ratio of the Block A when resizing. It should never be stretched or distorted.
Don't add elements to the Block A.
Don't style the Block A. An outline, drop shadow, or bevel should not be used on the Block A, and the perspective view should not be altered.
Don't apply the Block A on top of busy backgrounds. Busy backgrounds can make the Block A illegible.
Don't substitute the Block A as the letter "a" in a word or a sentence.
Don't use the Block A on the official university letterhead or business card.
Block A - Heroes mark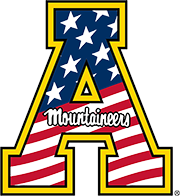 The Block A - Heroes mark represents members of Appalachian's military, fire departments, police and medical responders.
The Block A guidelines also apply to the Block A - Heroes mark.