Video
University Communications provides video services on projects that promote or highlight Appalachian State University (e.g., student/faculty research, program spotlight, student/faculty/alumni stories).

Video service request
Please use the request form if you want a video made. University Communications is unable to produce every video on campus due to the high volume of requests. In these cases, you or your department may choose a third-party production company to handle the project. We can provide you with a list of recommended businesses.
If you have any questions about video production contact University Videographer/Producer Garrett Ford at fordgc@appstate.edu or University Creative Director Troy Tuttle at tuttletr@appstate.edu.
This institutional stock video footage for "create your own" projects is available for download.
Digital Media Studio
The Digital Media Studio is an open multimedia lab for the App State campus that provides access to current software and hardware to create your own projects.
Guidelines
University logo or titlemark
Use the official university logo or a department's titlemark to create an "end screen" for videos you make for Appalachian. It should remain on screen for a minimum of 5 seconds.

Example: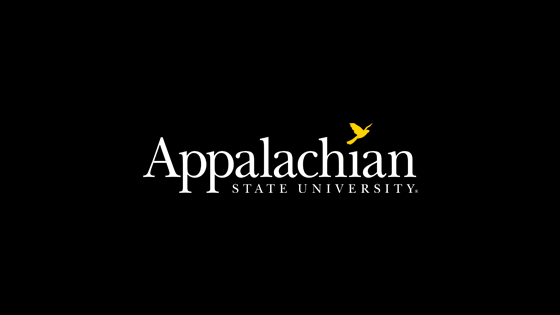 Obtain permission to record
Please download the release form, have it signed by the participants in your project (or by the appropriate parents/guardians if they are minors), and keep the release on file with your project records.

Transcripts required
If you or your department have a video produced, a transcript of the video's contents must be created to be compliant with the American's with Disabilities Act (ADA). If posting the video to YouTube, the program generates automatic closed captions, however, we recommend transcribing the audio verbatim to be as accurate as possible.