Stationery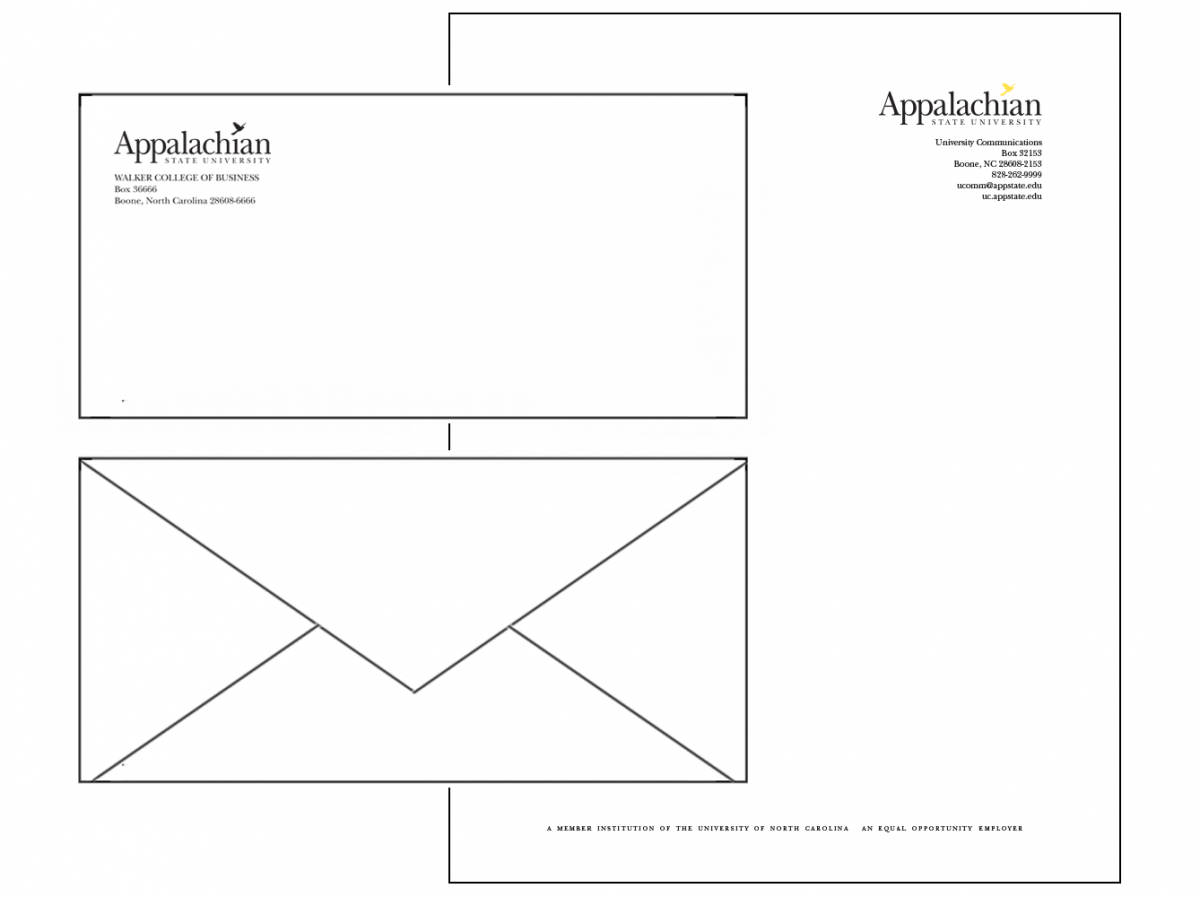 To order branded stationary please email Sarah McBryde at mcbrydes@appstate.edu.
Letterhead
Size: 8.5" x 11"
Ink: black and gold or black only
Paper: Manufactured exclusively for Appalachian with a custom watermark. Neena Environment PC 100 White, 24 lb text weight.
The preferred typeface for correspondence is Times New Roman, 10 point for standard letters and 12 point for short letters. Do not use a larger font size.
Letters should be typed block style, single-spaced, with double returns between paragraphs.
Do not indent paragraphs first line.
Use a double return between the last line of the letter and the complimentary close, and three returns below the close to the typed signature.
The left margin is 1 inch. The top margin to the date is 2.13 inches from the top edge. The typing width may vary, depending on the length of the letter. The maximum typing width is 6.5 inches (with a right margin of 1 inch). The minimum typing width is 5.5 inches (with a right margin of 2 inches). The bottom margin is 1.75 inch.
An individual's name, title, phone number and email address is not included on letterhead. That information may be included in the signature, the body of the letter.


No. 10 Business Envelope
Size: 9.5" x 4.125"
Ink: black only and prints on front of envelope, not the flap.
Paper: white