Importance of SEO
SEO, Defined
Search Engine Optimization (SEO): the process of growing the quality and quantity of your website traffic by making sure your website is visible on search engines.
High ranking pages:
Have quality content (it answers their questions using their keywords/phrases)
Are updated, current and accurate
Offer a high quality user experience, including mobile
Link to other trusted sites, and conversely
Why is SEO Important?
Search is #1 way visitors find our web content.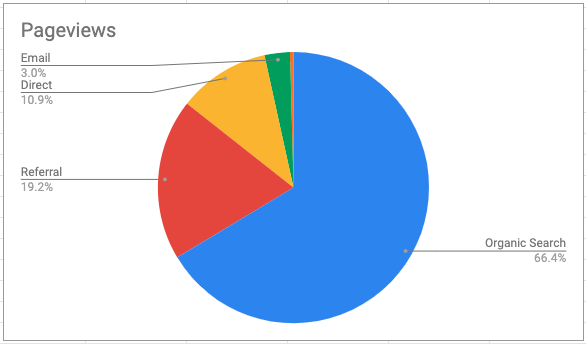 Nursing (BSN) - https://www.appstate.edu/academics/majors/id/nursing
How do your pages rank?
Conduct an SEO Audit
Open a private browser window (in Chrome, File > New Incognito Window.) Enter keywords/phrases your students would use. (i.e. when is the app state application due?)
Is your page on the first page of results?
What sites/pages are above it?
Want to move up? SEO techniques can help.
Want to Move Up? SEO Techniques Can Help
Our Shared Content
Students move between our web pages, how smooth is the transition? Are we answering their questions at each step?
Example: Google search > Top tier program page > Department page > Top tier Apply page > Admissions page (exit)
Let's partner on this important content to ensure the best possible user experience!